To offer the best value for money for our guest, we offer and all-inclusive package for your entire stay.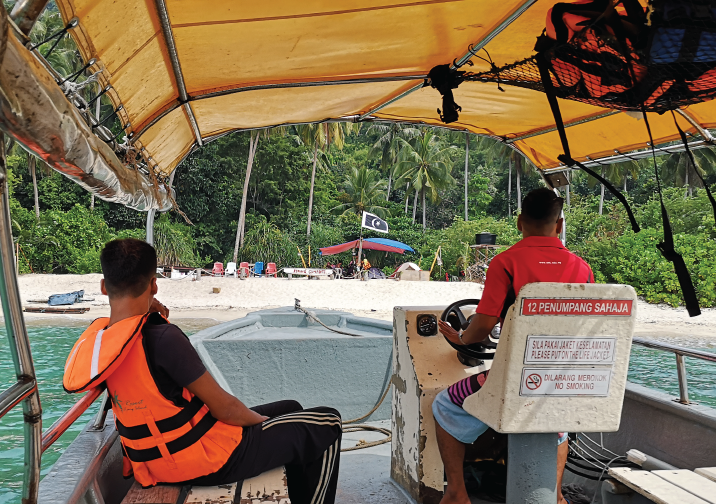 Our package include:
Ferry transfer to and from the mainland Shahbandar jetty in Kuala Terengganu or Merang Jetty in Setiu
4 buffet meals a day (Breakfast, Lunch, Afternoon Tea and Dinner), BBQ dinner on alternative nights
Air-conditioned rooms
Snorkeling trips

Not included in our package are:
Marine park conservation free of RM5 per adult and RM2 per child for Malaysian citizens or RM30 per adult and RM15 per child for non-Malaysian
Snorkeling equipment rental of RM10 for snorkeling mask and RM10 for floatation vest for your entire stay
There are 2 jetties you can take to arrive in Redang, Shahbandar Jetty and Merang Jetty. Please inform us which you prefer during booking.
Shahbandar Jetty
Located in Kuala Terengganu, the capital of Terengganu
Ferry ride is 1.5 hours one way
The ferry is air-conditioned
Check-in departure times: 9am, 10:30am, 3pm
Check-out departure times: 7am, 11am, 12 noon
Merang Jetty
Located in Setiu, an hour driving distance from Kuala Terengganu
Travel time is 40 minutes one way.
Open air speed-boat.
Check-in departure times: 9:30am
Check-out departure times: 10:30am